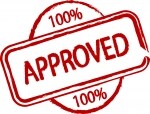 When other dealers say no....Airport Chrysler Jeep Dodge says yes!


Buy Here Pay Here Loans at the Orlando Area Airport Chrysler Dodge Jeep
We know that the past few years have been tough for many here in Orlando and throughout Central Florida.
Maybe you've been through a job loss, divorce, bankruptcy, foreclosure or repossession. Airport Chrysler Jeep Dodge still wants to help put you on the road.

That's why we've opened a second chance finance company, Mid Florida Finance inside Airport Chrysler Jeep Dodge.

At Mid Florida Finance, if you have a job and $499 you're approved the same day for a quality, pre-owned vehicle.